Marsèll and PIN–UP magazine present Emporium, an exhibition by the New York-based art collective CFGNY (Concept Foreign Garments New York). CFGNY's multimedia practice complicates the art collective's concept of "vaguely Asian": the plurality and unfixity of global Asianness and its aesthetic manifestations. Curated by PIN–UP magazine editorial and creative director Felix Burrichter, Emporium combines aspects of previous CFGNY exhibitions to create a new site-specific installation for Marsèll.
Ranging from garments and sculpture, to architectural installations and video, the exhibition showcases many of the different material languages that the collective has developed over the years.
Extending across two floors, Emporium is divided into three themes, each representing a material that has been (or still is) an important commodity in global trade, shaping notions of national and cultural identity. On the ground floor, CFGNY uses cardboard both to cover the floor, walls and ceiling, and to create eight sculptures referencing the vernacular architecture of New York's Chinatown. Also on the ground floor, the collective showcases a set of porcelain sculptures, made by casting the space between tied together discarded consumer objects like blouses, bottles, and vases. For the upper floor, CFGNY selected architectural details in Milan's Chinatown (specifically via Paolo Sarpi) to reproduce architectural fragments that make up the built fabric of Lombardy's capital. CFGNY then tasked Marsèll's craftspeople in Veneto with covering the wooden copies in leather, turning the fragments into mirrors to look at the circulation not only of luxury goods, but also of people and ideas.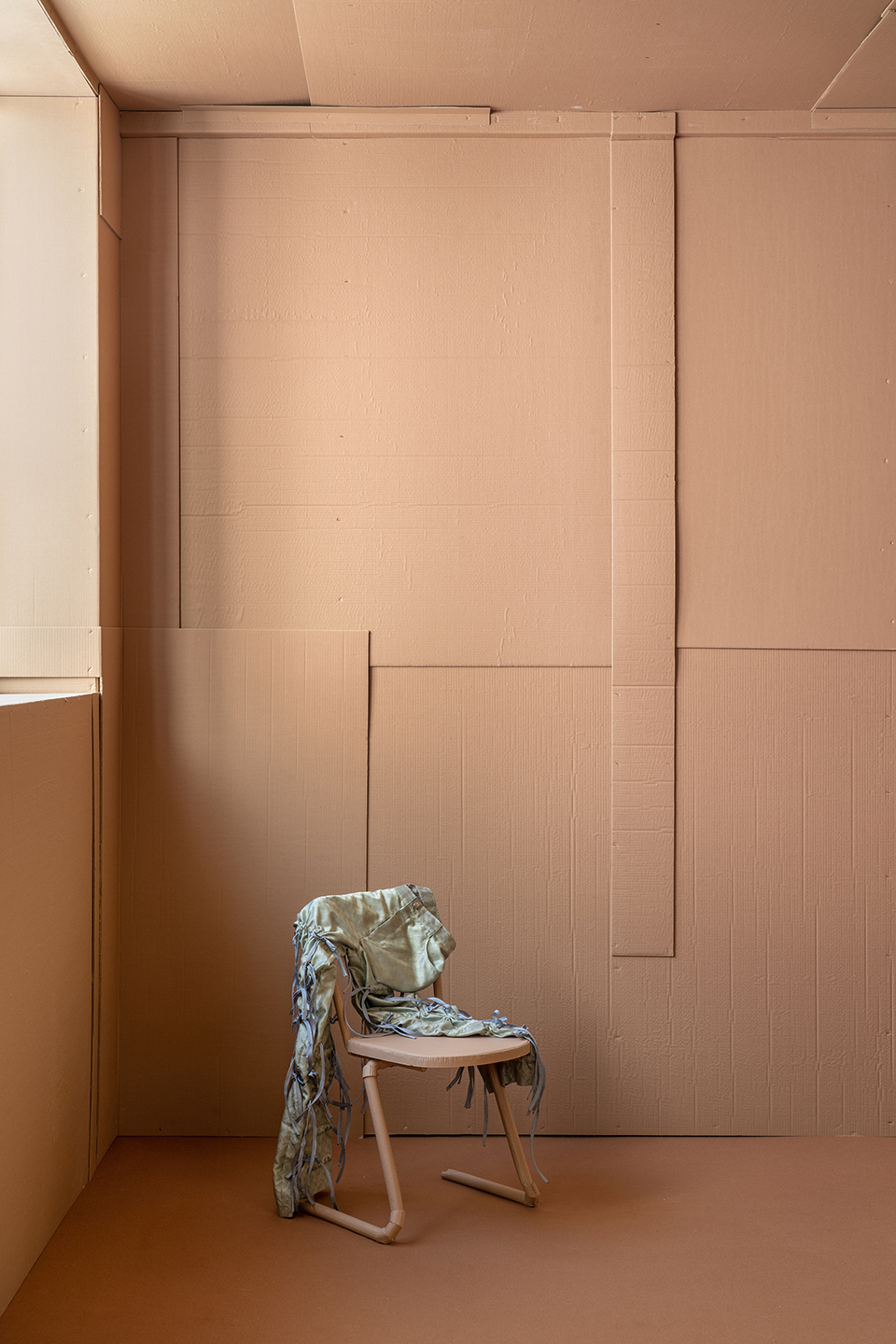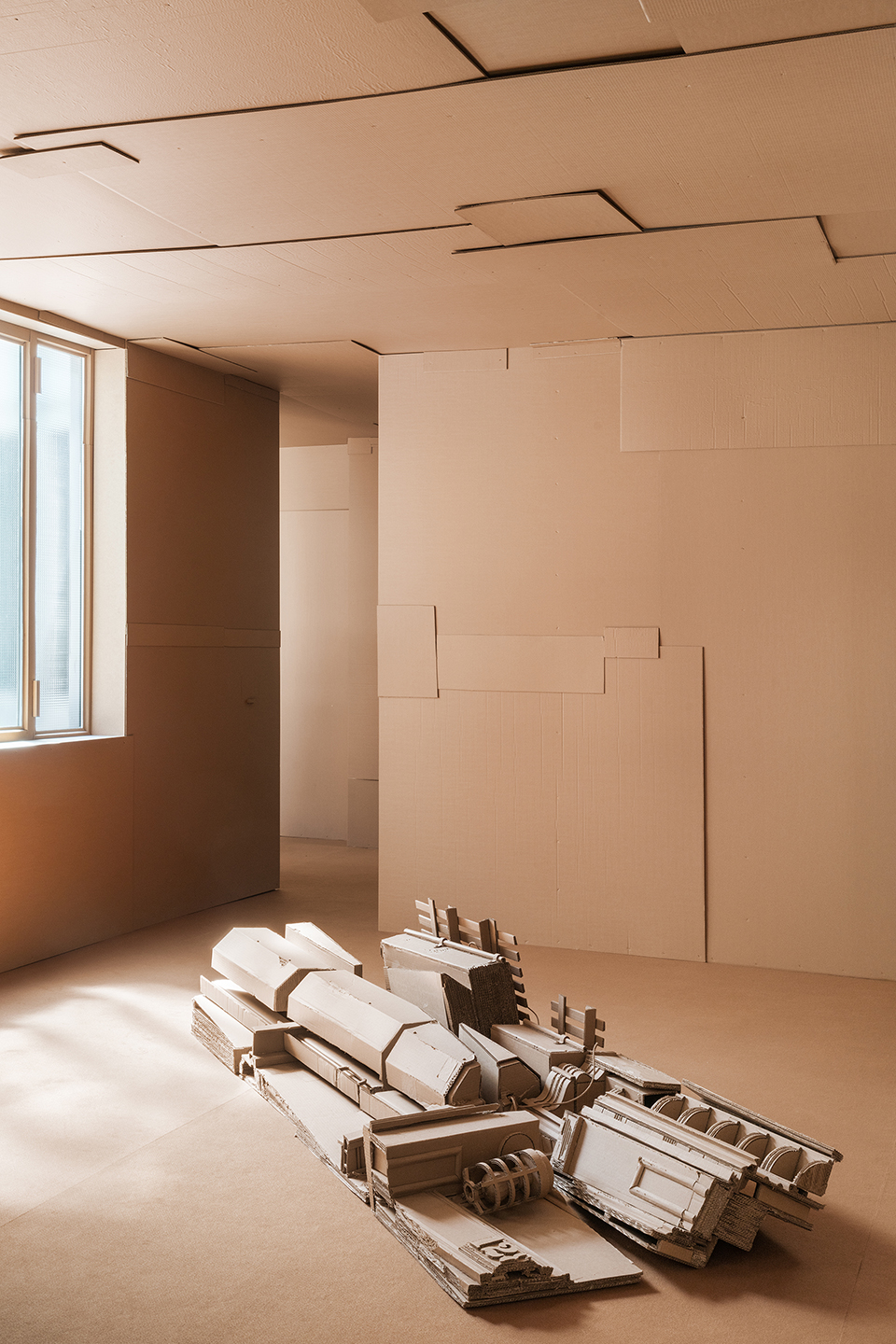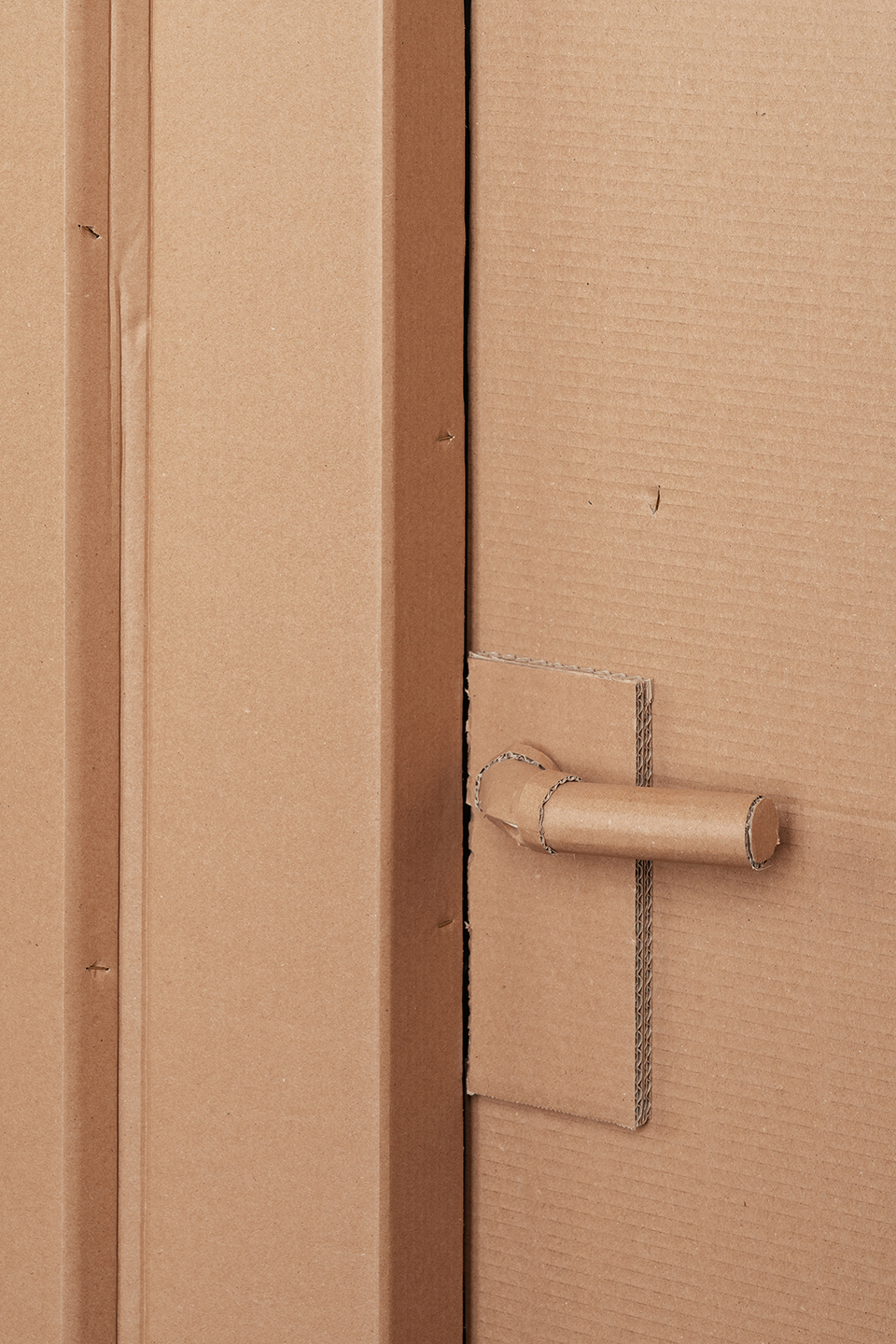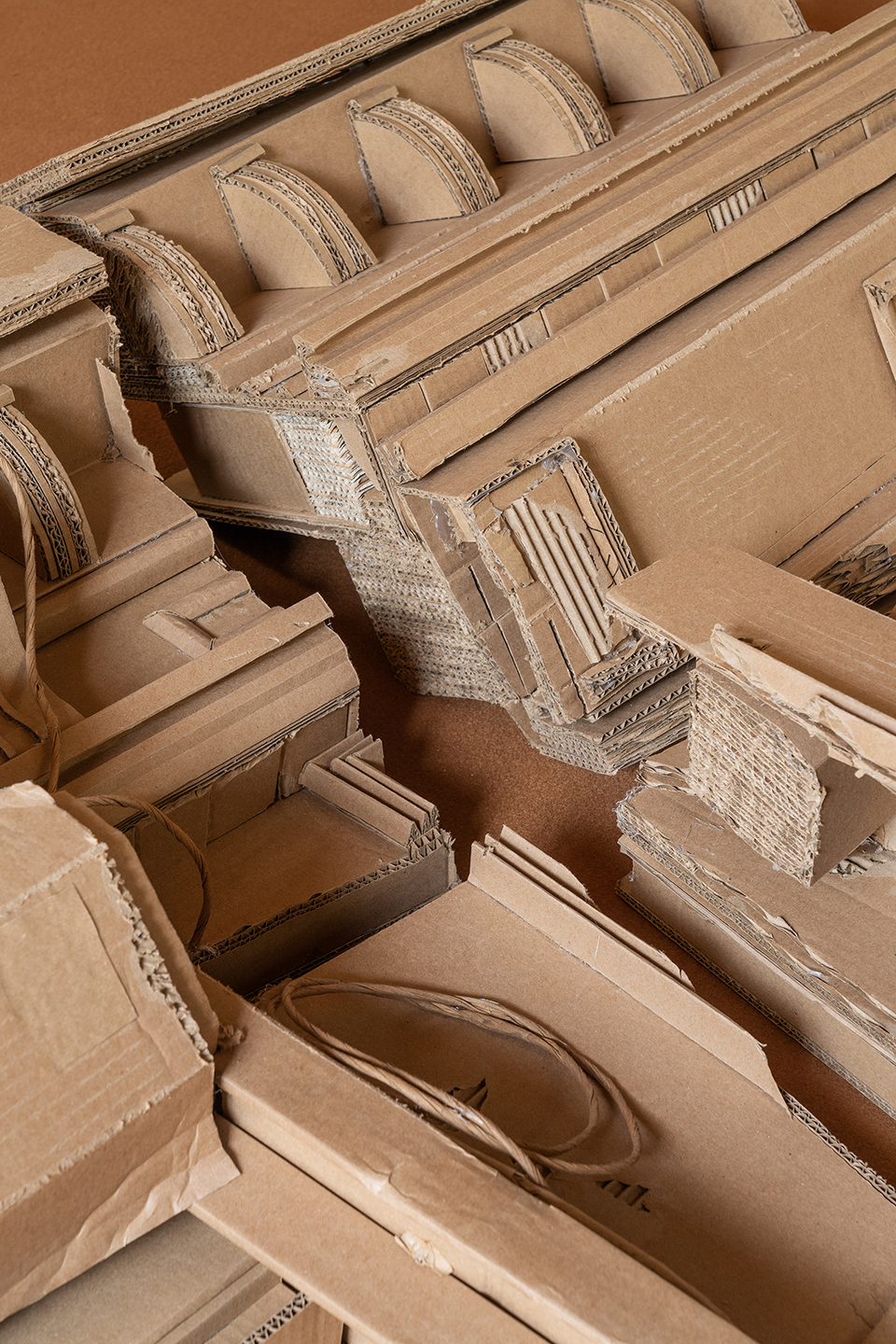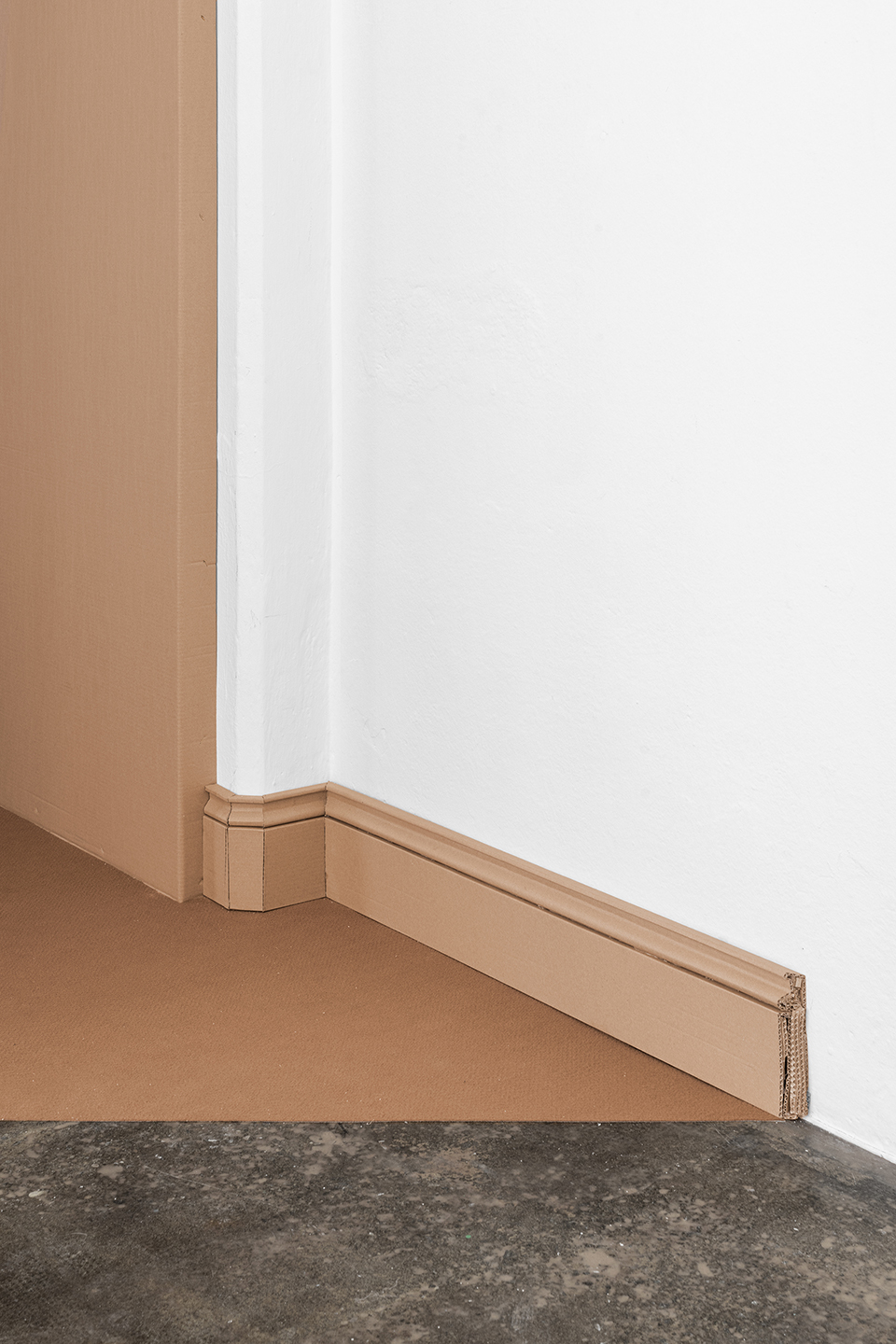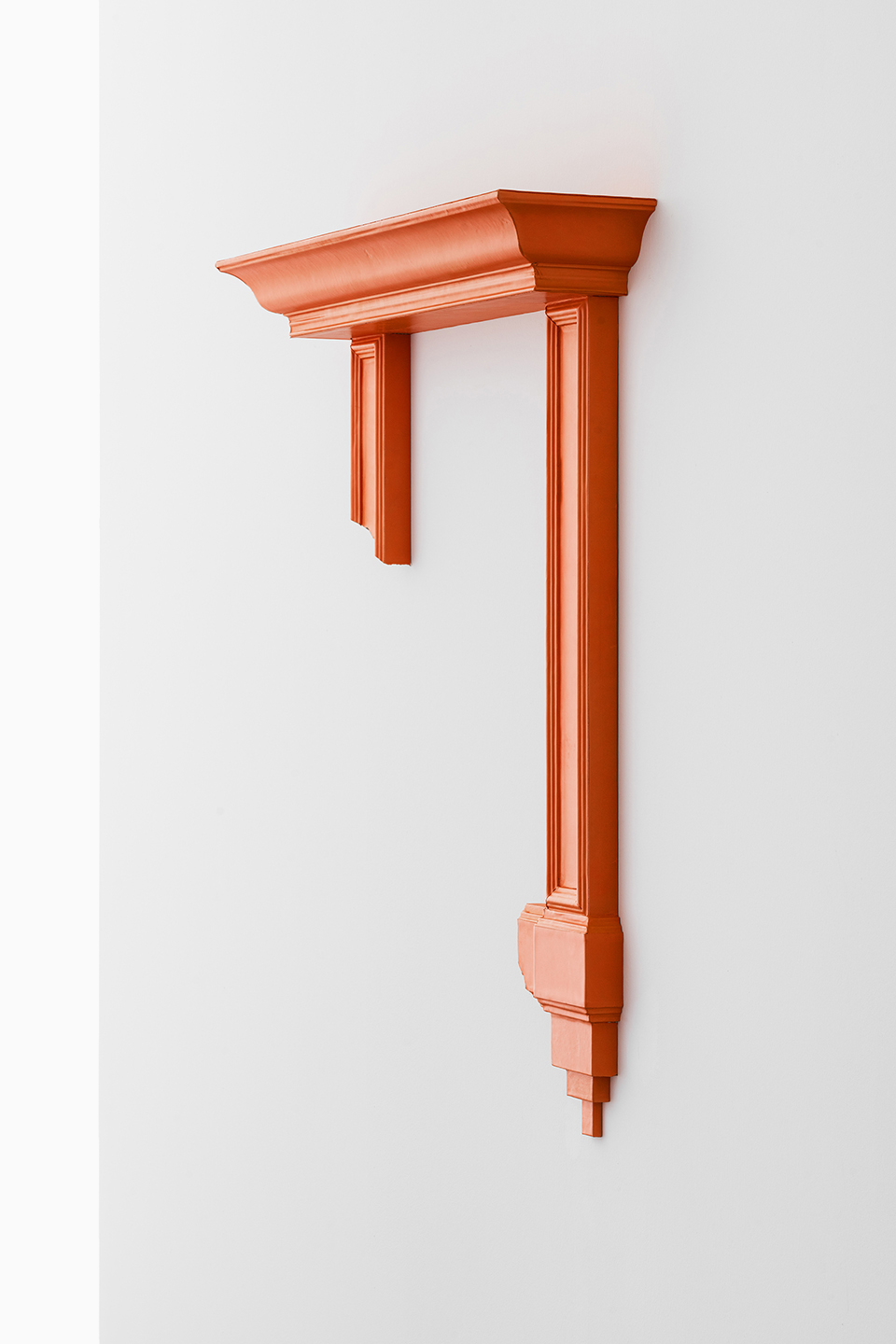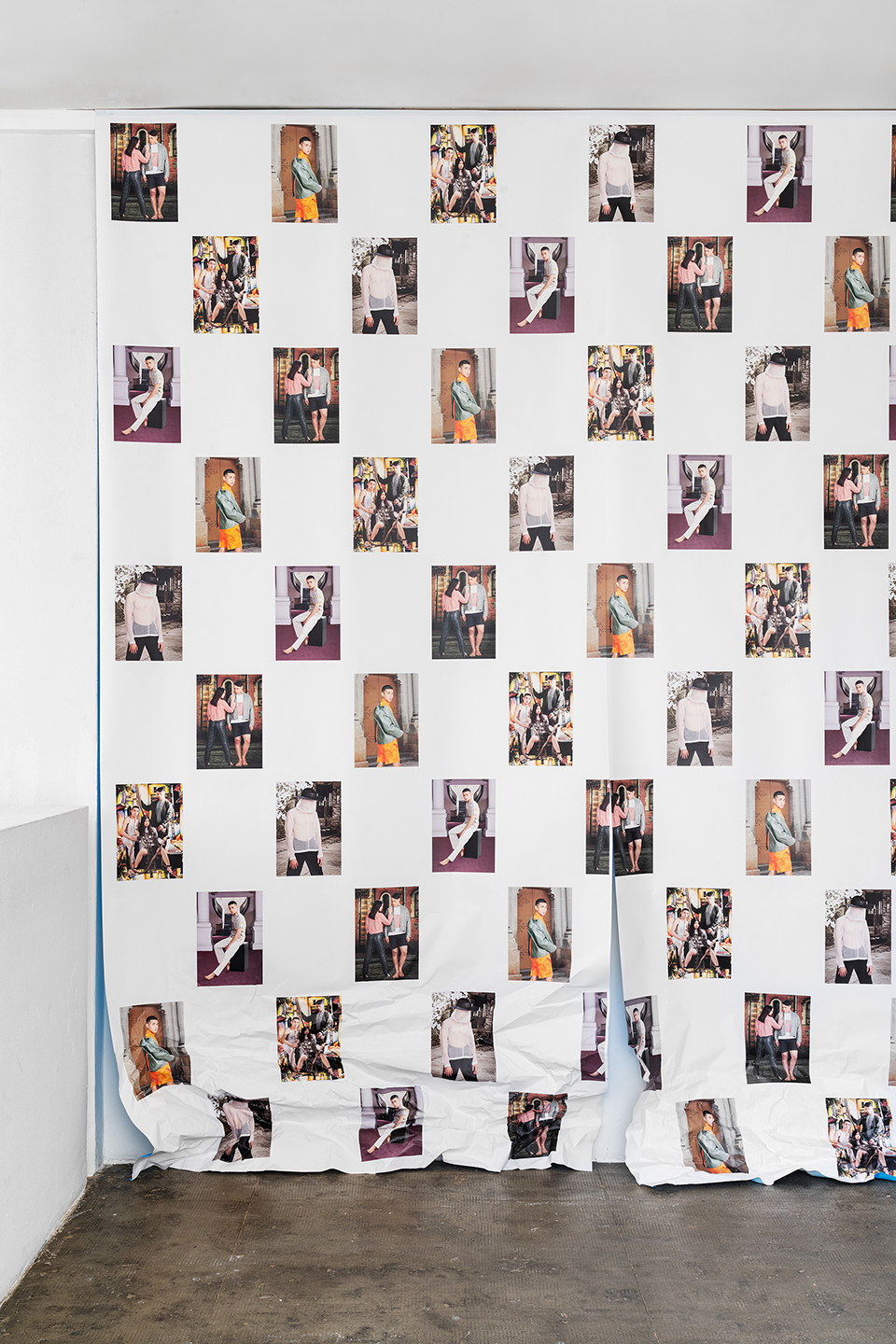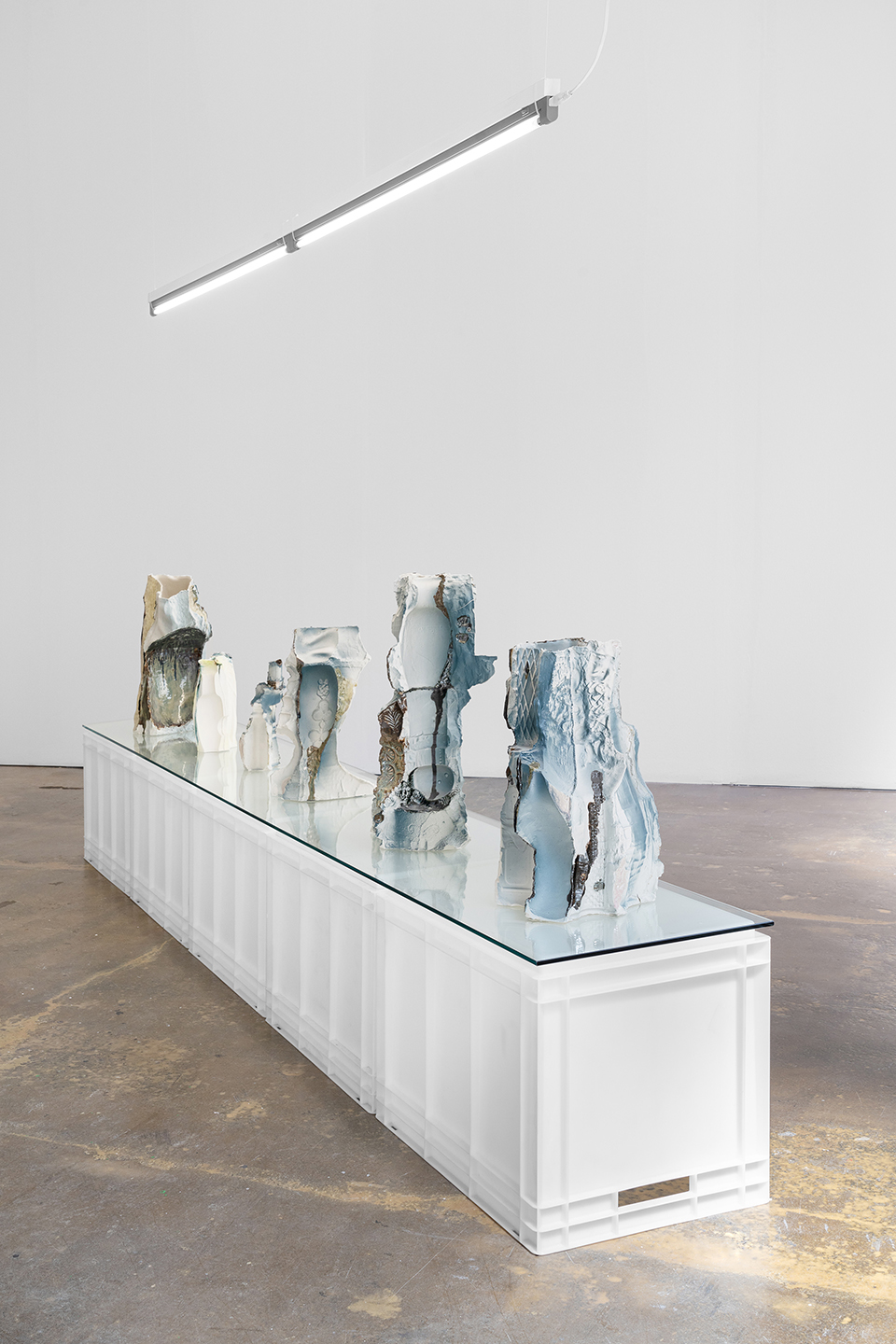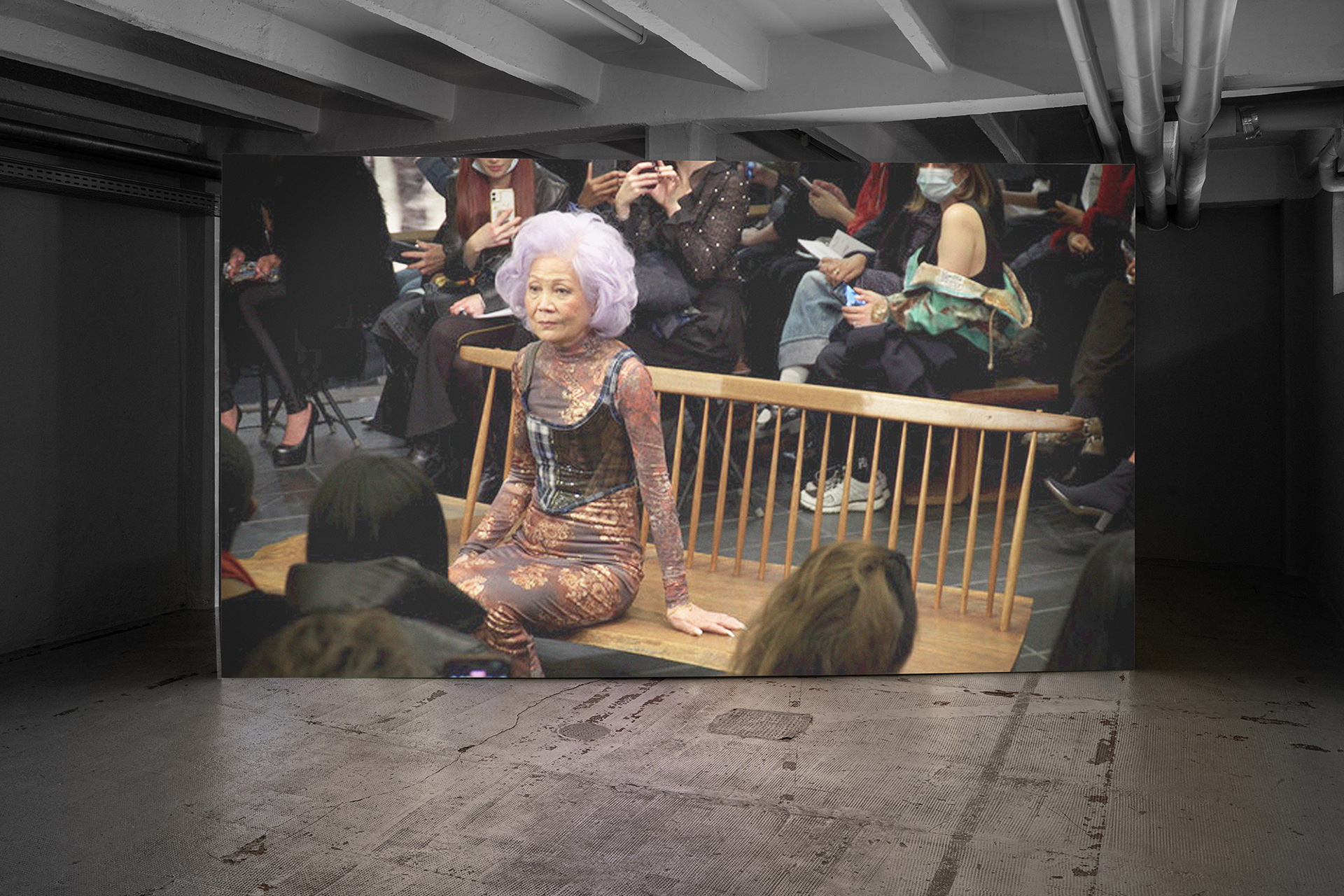 BIOGRAPHY
CFGNY (Concept Foreign Garments New York) is an art collective formed in New York City in 2016 by Daniel Chew and Tin Nguyen, who were later joined by artists Kirsten Kilponen and Ten Izu. Together they use fashion to engage in a conversation about globalization and what it means to be Asian-American, incorporating garment, video, sculpture, and performance into their work. Of CFGNY's most recent exhibition at the Japan Society in New York, Artforum wrote: "CFGNY sutures into place what already exists but feels unspeakable: psychic projections of the cute and grotesque on Asian flesh." Emporium is the collective's first exhibition in Italy.
PIN–UP is a New York-based architecture and design magazine. Founded in 2006 by Felix Burrichter as a biannual print magazine, PIN–UP regularly features interviews with renowned architects, artists, and designers, as well as critical essays and photography. PIN–UP also organizes exhibitions, lectures, dinners, talks, seminars, and special projects in collaboration with some of the world's leading brands and institutions. Emporium is PIN–UP's second exhibition project with Marsèll. Their previous collaboration was Sun City (2021), the first solo exhibition in Italy by the design duo Soft Baroque.
FELIX BURRICHTER is the founder of PIN–UP Magazine, a biannual architecture and design publication. He was trained as an architect and now works as PIN–UP's editorial and creative director. He has curated internationally at institutions and galleries and has published and co-edited several architecture, design, and artist books and articles.
CREDITS
Curated by: Felix Burrichter
Artworks: CFGNY
Installation Views: Delfino Sisto Legnani, DSL Studio